Attention Internet Marketers: Now You Can…
Get Selfies Pack 4
888 Royalty-Free "Selfie" Photos For LESS Than You Would Expect To Pay For A

SINGLE

Image Elsewhere!
These sexy stock photos are PERFECT for weight loss, dating, and seduction offers….
because guys click on them like crazy!
Dear Marketer,
Would you like to boost your Click-Through-Rate and INCREASE YOUR PROFITS?
Then you need to tap into the click-inducing frenzy that "selfie" photos can generate.
"Selfies" are self-shot stock images. But they're different than normal stock photos because they reflect the current trend toward using AMATEUR PHOTOS.
If you pay attention, you'll see them all over the Internet. That's because they're a powerful and effective marketing tool. They suck guys in.
If you're promoting affiliate products (or even your own) you NEED these images. For the dating, weight loss, and seduction markets — they're invaluable.
You see… one of the "secrets" to profiting from those niches is to use enticing photographs. 
As Steve Jobs once said, "Sell dreams, not products." The right photography can help you do EXACTLY that.
But There's A Problem…
Some of the selfie images you'll find for sale are actually shot in a studio with pro camera gear. As a result… they don't look REAL.
That matters… because it's the
AUTHENTICITY

of the images that help them convert so well.

The thing is… the very BEST selfies feature REAL girls — NOT stock models. The "slick" appearance of studio images with 3-point lighting and professional models makes them look staged and FAKE!

But, for marketing purposes, that's the WRONG approach.
As a result, I decided to produce my own library of quality "selfie" images.
My images feature sexy, LEGAL girls… and provide EXCEPTIONAL VALUE.
To put this package together, I had to…
Advertise to find beautiful girls.
Select the BEST ones.
Negotiate and pay their fee… which wasn't cheap!
Collect and verify the necessary documentation.
Process the images, choose the best ones for each set, and then bundle them together.
Frankly, producing these images took a lot more time, effort, and money than you might think.
But the result of that careful process is that my images are ALL….
100% SAFE & LEGAL
To verify it, I collected model releases and photos of their identification to PROVE they were over 18.
This is critically important.
Why?
Because the last thing you want to discover is that you're using ILLEGAL images of underage girls. That could open you to a host of SERIOUS legal issues.
However, again, my images are 100% LEGIT — and I have the documentation on file to prove it. So I'm covered… and so are YOU.
But it gets even better…
My photos are also a GREAT VALUE.
iStockPhoto.com will charge you an average of $100.00 PER PICTURE for images in the same genre.
However, right now, you can get 888 of my images for LESS than the cost of ONE comparable image at iStockPhoto.com.
But don't think for a minute that my images aren't high quality — they are! In fact, you can click below to download an ACTUAL SAMPLE from one of our packs…
Sample Image
In truth, I'm pretty well-known for producing and selling royalty-free stock images and vector clip-art. (You may have seen some of my packages before.)
I have a lot of experience with photography and graphic production… and I'm a stickler for quality. My stuff is first-rate.
When You Order,
Here's What You'll Get:
==> 888 royalty-free stock photos… Here's a quick preview.
Frankly, a lot of selfie "bundles" are a disorganized mess. They have random images of a large number of different girls.
The problem is, it's very unlikely they actually obtained signed legal releases from ALL those girls… and that puts you AT RISK.
The advantage is that you can choose from a variety of poses and positions for EACH girl.
As a result, you'll always have the exact type of shot you need.
==> All images are in JPG format and most are 2,000+ pixels in size.
Some selfie packages give you images that are too small and blurry to be of any real use. But my images are big enough for virtually ANY purpose.
==> Plus… you'll get an IMAGE LICENSE that lets you do almost ANYTHING YOU WANT with the photos — including client work.
Unlike some bundles, my image license does NOT put tight restrictions on you. (Pretty much the ONLY thing you can't do with them is resell the images.)
Order Your "Selfie" Bundle Today…
Right now, you can get my ENTIRE BUNDLE for a ONE-TIME payment of just $37.
Once you order, ALL the images are available for IMMEDIATE DOWNLOAD.
But, WAIT… that's not all you get!
Special
Bonus Offer

…
The actual price isn't really even $37… because I'm also GIVING YOU a
FREE

$10 Gift Card for my other website… VectorToons.com.

VectorToons.com features a variety of high-quality VECTOR art that is re-scalable to ANY size without a loss of quality. It can be used for a wide variety of purposes.

Here's the bottom line…

This image bundle (as well as the BONUS clip-art) will be a VALUABLE addition to your Internet marketing resource library.

You can pay ridiculously high prices for similar images at the "big" stock image sites, or you can take advantage of this special BUNDLE right now…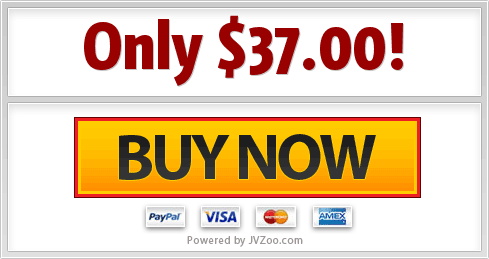 Since images are often taken with phones, resolution may vary when front facing cameras are used. 🙂
Usage Rights
[YES] Use in Dating Profiles
[YES] Use in Social Media Profiles
[YES] Use on landing pages
[YES] Use in site designs
[YES] Use on Photo Sharing Sites
[YES] May be printed on T-Shirts
[YES] May be printed in books
[YES] May be printed in promotional material

[NO] Reselling or passing usage rights
For Quality Images & Clip-Art At Bargain Prices,
Brad Gosse
SpicyStock.com (… and VectorToons.com)
P.S. You won't find a value like this anywhere else. And this super-low price — with my SPECIAL BONUS OFFER — won't last forever. So don't lose out. Grab This AMAZING Bundle Now…